Can you believe this month marks seven years since Harry Potter and the Deathly Hallows was published?
The final book in the Harry Potter series was released on July 21, 2007. This is an important anniversary in the fandom that cannot be passed over without any fanfare.
Call us abnormally hopeful, but it seems like Rowling has been hinting at something in recent weeks. Let's review:
1) J.K. Rowling is busy writing
Sure, she's probably always busy writing, but Rowling felt the need to tell us about a particular writing session on Twitter in mid-June:
It's been a looooong writing day and it's time to give my fingers a rest. No writer ever had more wonderful fans. Thank you X

— J.K. Rowling (@jk_rowling) June 18, 2014
It could be another Cormoran Strike novel, it could be for the Fantastic Beasts trilogy, or it could be for the seventh anniversary of Deathly Hallows. Why does she thank the fans in this tweet if it wasn't some sort of milestone moment?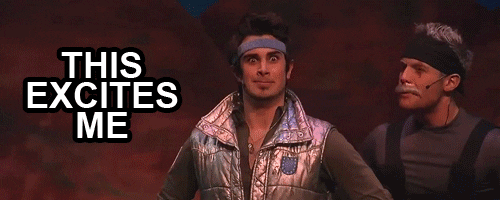 2) The 'Potter' fandom is as hot as ever
The Diagon Alley expansion at Universal Orlando just opened its doors, and as if that wasn't enough to excite the fandom on one particular day, Rowling also felt the need to drop a new Harry Potter short story which was picked up by every media outlet imaginable. Surely this was planned purposely, but why? Does Team Potter want to rev up the fandom as much as possible for something ahead of July 21, 2014?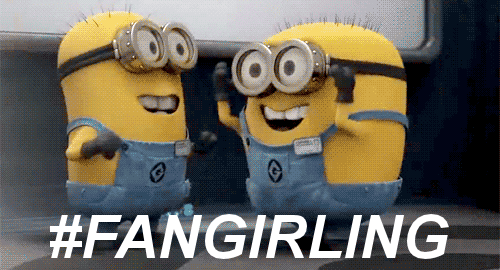 3) The new 'Potter' short story hints at a July 31 release
At the very end of the new short story "written" by Rita Skeeter we learn that the gossip columnist will publish a new book titled Dumbledore's Army: The Dark Side of the Demob on July 31 – Harry Potter and J.K. Rowling's birthday. So many fans loved the new short story, so everyone is now hoping that this supposed book is a real thing.
What's more: This is one of the only times Rowling has released a present-day Potter story, meaning that July 31 date is specifically referencing the year 2014. This one is in addition to a recent slew of present-day Quidditch World Cup reports on Pottermore.
Maybe we can take a present-day Rita Skeeter book announcement as a major clue.
4) The new 'Potter' short story teases more drama for Harry
Rita Skeeter openly wonders in one part of her Quidditch World Cup report, "Is the Chosen One embroiled in fresh mysteries that will one day explode upon us all, plunging us into a new age of terror and mayhem?"
One could read into this and think that Rowling is plotting an entire new series focused on Harry's life as an Auror. We know she loves foreshadowing!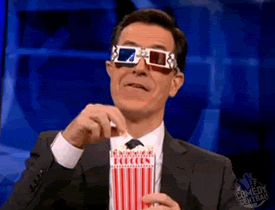 5) The pesky Encyclopedia
Fans have been clamoring for a Harry Potter Encyclopedia since Deathly Hallows was published. What if the seven-year anniversary was marked by the announcement of this long-awaited book? Rowling hinted that one was in development two years ago.
6) 'Potter' has been on Rowling's mind a lot lately
Between Pottermore, Diagon Alley (rumor has it Rowling visited a few weeks ago), Fantastic Beasts, and relentless fans on Twitter asking questions like how Hogwarts students deal with their period, this is one of the busiest times in Harry Potter in recent memory. The time is now – seven years since the last book – to deliver what Muggles have wanted: More Harry Potter.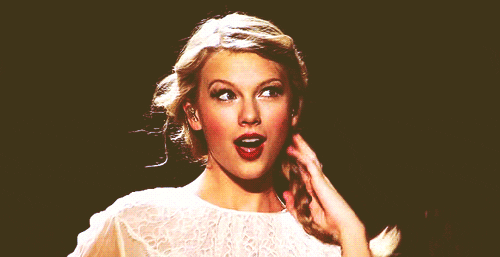 7) The number seven
The Harry Potter series has been obsessed with the number seven. Just look at MuggleNet's list of all the references to that magical number in the book series. Rowling can't let this opportunity slip by without revealing or saying something important.
Do we have a case or are we overthinking it?
Here's what we want, plain and simple: Announce a new Potter series and/or Encyclopedia that'll be published next year.
All GIFs provided by Giphy.