The struggle is real. There are few first-world problems more vexing than waiting for the next book in a series to hit the shelves.
And the wait for some of those sequels or companion novels can be excruciatingly long, especially now that we live in the world of binge-consuming our entertainment. Here's a list of some bestselling and award-winning young adult series you may not know have new releases in 2017.
'The Burning World' ('Warm Bodies' sequel) by Isaac Marion
Release date: February 7, 2017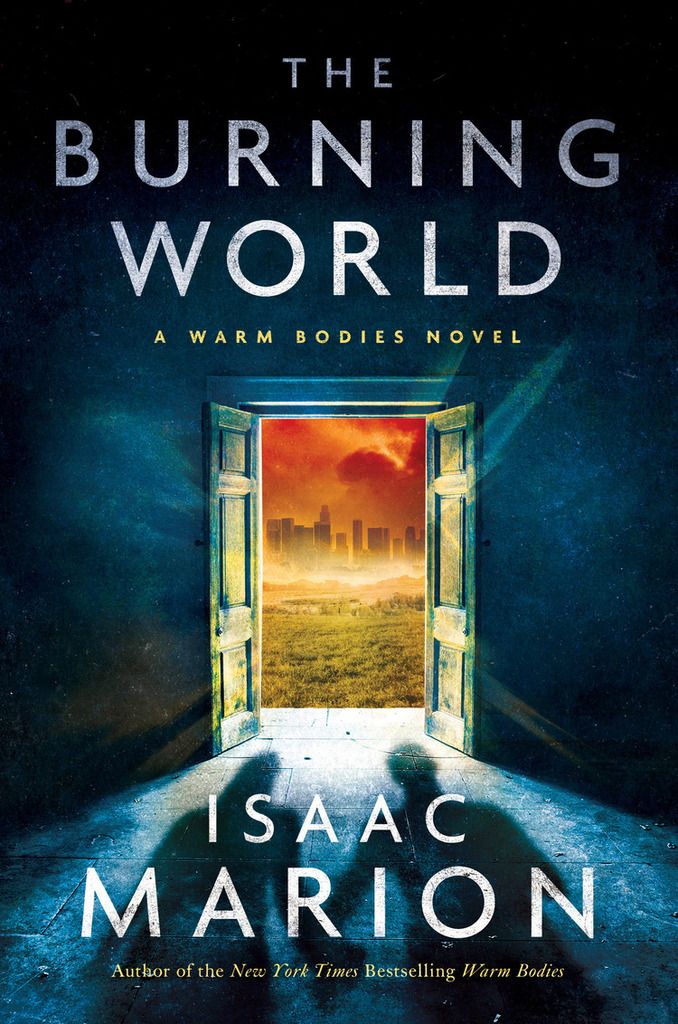 Published in 2011, it's been almost six years since we met 'R,' the darkly romantic undead Romeo in Warm Bodies, the New York Times bestselling novel by Isaac Marion. It's been almost four years since the movie adaptation starring Nicholas Hoult as the reluctant zombie, and Teresa Palmer as 'Julie,' directed by Jonathan Levine.
R continues his journey in this much-anticipated sequel.
Being alive is hard. Being human is harder. But since his recent recovery from death, R is making progress. He's learning how to read, how to speak, maybe even how to love, and the city's undead population is showing signs of life. R can almost imagine a future with Julie, this girl who restarted his heart — building a new world from the ashes of the old one.
And then helicopters appear on the horizon. Someone is coming to restore order. To silence all this noise. To return things to the way they were, the good old days of stability and control and the strong eating the weak. The plague is ancient and ambitious, and the Dead were never its only weapon.
How do you fight an enemy that's in everyone? Can the world ever really change? With their home overrun by madmen, R, Julie, and their ragged group of refugees plunge into the otherworldly wastelands of America in search of answers. But there are some answers R doesn't want to find. A past life, an old shadow, crawling up from the basement.
Also recommended: A New Hunger, the Warm Bodies 193-page prequel.
'Thick As Thieves' (Queen's Thief #5) by Megan Whalen Turner
Release date: May 16, 2017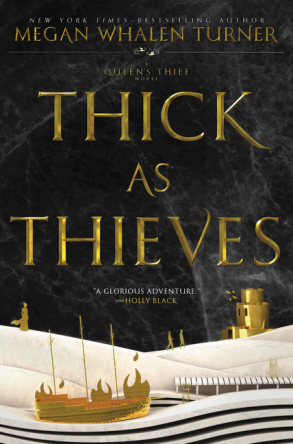 A Conspiracy of Kings (The Queen's Thief #4) was published in 2010, so fans have done their time waiting for book five, Thick as Thieves, the eagerly anticipated new stand-alone novel set in the world of the Queen's Thief.
New York Times bestselling author Megan Whalen Turner's entrancing and award-winning Queen's Thief novels bring to life the world of the epics and feature one of the most charismatic and incorrigible characters of fiction, Eugenides the thief. Megan Whalen Turner's Queen's Thief novels are rich with political machinations and intrigue, battles lost and won, dangerous journeys, divine intervention, power, passion, revenge, and deception. Perfect for fans of Leigh Bardugo, Marie Lu, Patrick Rothfuss, and George R. R. Martin.
Kamet, a secretary and slave to his Mede master, has the ambition and the means to become one of the most powerful people in the Empire. But with a whispered warning the future he envisioned is wrenched away, and he is forced onto a very different path. Set in the world of the Queen's Thief, this epic adventure sees an ordinary hero take on an extraordinary mission. The Queen's Thief novels have been praised by writers, critics, reviewers, and fans, and have been honored with glowing reviews, "best of" citations, and numerous awards, including the Los Angeles Times Book Prize, a Newbery Honor, the Andre Norton Award shortlist, and the Mythopoeic Fantasy Award. Discover and rediscover the stand-alone companion stories The Thief, The Queen of Attolia, The King of Attolia, and A Conspiracy of Kings, all epic novels set in the world of the Queen's Thief. Thick as Thieves includes two maps, a map of the world of the Queen's Thief, and a map of Kamet's journey.
'Vanguard' (Razorland series) by Ann Aguirre
Release date: July 25, 2017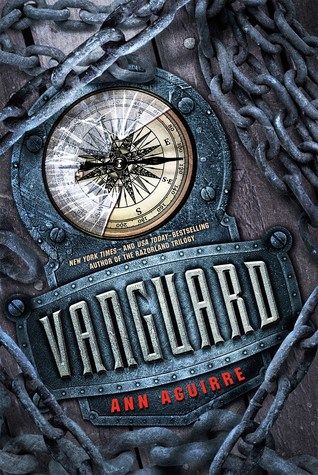 Fans have had to wait since 2012 for the companion fourth book in the New York Times bestselling, dystopian Razorland series. Vanguard sees beloved characters reunited and features an unexpected new romance. Fans of Divergent and Hunger Games will devour this one.
Since the war ended, Tegan has dreamed of an epic journey, so when she has the opportunity to sign on as ship's doctor, she can't wait. It's past time to chart her course. Millie Faraday, the kindest girl in the free territories, also yearns to outrun her reputation, and warrior-poet James Morrow would follow Tegan of the staff to the ends of the earth.
So their company seems set but fate brings one more to their number. Tegan will battle incredible odds while aiding the Uroch vanguard, who has ventured forth to save his people. Szarok is strange and beautiful, like a flower that blooms only in the dark. She shouldn't allow him close, as such a relationship is both alien and verboten. But through stormy seas and strange lands, she will become stronger than she ever knew.
Adventures almost never go according to plan, and when she understands what her heart truly wants, it might change her life forever.
'Masquerade' (Micah Grey trilogy, book 3) by Laura Lam
Release date: September 3, 2017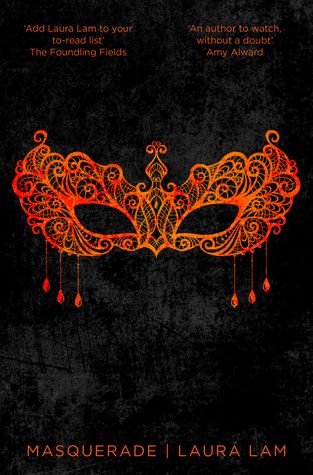 It's only been two years since book two in the trilogy, but come on, that's a like 14 in Rseader years. Masquerade is the third and final novel in Laura Lam's Micah Grey trilogy, following Pantomime and Shadowplay.
Micah's Chimaera powers are growing, until his dark visions overwhelm him. Drystan is forced to take him to Dr Pozzi, to save his life. But can they really trust the doctor, especially when a close friend is revealed to be his spy?
Meanwhile, violent unrest is sweeping the country, as anti-royalist factions fight to be heard. Then three chimaera are attacked, after revealing their existence with the monarchy's blessing – and the struggle becomes personal. A small sect decimated the chimaera in ancient times and nearly destroyed the world. Now they've re-emerged to spread terror once more. Micah will discover a royal secret, which draws him into the heart of the conflict. And he and his friends must risk everything to finally bring peace to their land.
Untitled Diviners #3 by Libba Bray
Release date: Fall 2017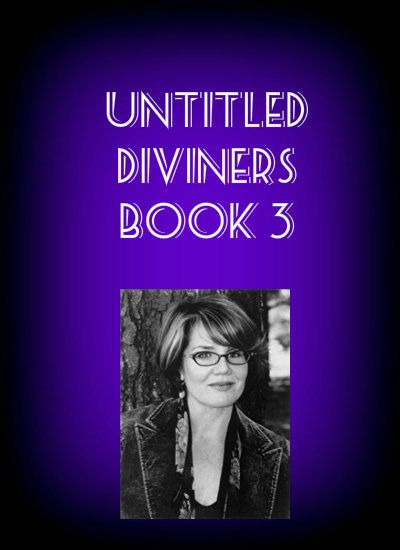 There's no book cover yet, and no set release date, but rumor has it that book three in the Diviners, the supernatural series set in the 1920s by Libba Bray, is finally coming. She did tweet confirmation of the Fall 2017 release, so if you love "creepy things, politics, history, serial storytelling, New York City, and good versus evil" then stay tuned.
—
About writer Janet Wallace:
Janet Wallace is the founder of UTOPiAcon, the annual writing convention, book signing event, and awards show headed into its sixth year in Nashville, TN. She is also the owner of Writing on the Wall Management, an author, event, and book launch management company. She likes dark chocolate covered almonds, wine, and nurturing her introvert. She loves playing Sorry, Yahtzee and Uno, impromptu dance parties in the living room, and binge-watching Buffy, Angel, Glee, and Just Add Magic with her kids.