It's better the Devil you know over at Fox, as the network has renewed Lucifer for a third season.
As fans eagerly await Lucifer's May 1 return, Fox has given the show a not-so-surprising renewal. Following hot on the heels of an extended season 2 order, season 3 will also play out over 22 sizzling episodes.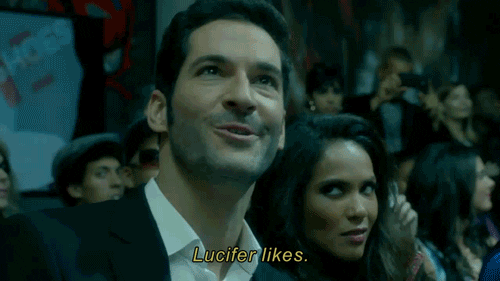 Source: Giphy
"Lucifer is one of those rare shows that starts strong out of the gate, and just keeps getting better and better," David Madden, President, Entertainment, Fox Broadcasting Company, said of the renewal. "Tom, Lauren and the entire cast have really made these characters three-dimensional, and the production team – Jerry, Len, Jonathan, Joe and Ildy – is one of the best in the business. We'd also like to thank our partners Warner Bros. for their commitment to this show and we look forward to seeing where this wildly innovative series takes us in season 3."
Lucifer's winter finale played out at the close of January, leaving fans with a slew of questions — not least what might happen between Lucifer and Chloe, now that the former Lord of Hell has discovered the many-layered manipulations of his life orchestrated by both of his parents.
Will he continue to hold that against Chloe? Or will the strength of his feelings for her compel him to return, knowing that she's just as much of a pawn in this game as he is? (Also, where has Lucifer gone? Is it too much to hope that he might be sunning himself in Australia, in a call back to his solo comic debut?)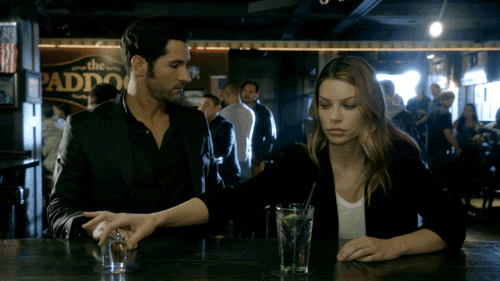 Source: Giphy
Regardless of where Lucifer may or may not have ended up, we know the back half of this season is going to introduce some incredibly exciting elements into the mix, particularly the first potential appearance of God.
But first, we'll need to make it past the Spring premiere. The synopsis for the returning episode, titled "Candy Morningstar," reads, "Lucifer (Tom Ellis) has gone off the grid and cut off all contact from his family and the police department, following Chloe's (Lauren German) near-death. But the murder of an up-and-coming guitarist causes him to resurface — with a new mystery woman. Meanwhile, Lucifer's mom (Tricia Helfer) realizes she may have found a way to finally get them back to Heaven."
We can't imagine that Chloe is going to be impressed with whoever this mystery woman is. But it wouldn't be Lucifer without a little bit of drama spicing things up.
Are you excited that 'Lucifer' has been renewed for a third season?