NBC's Hannibal is just over one week away from the season 3 premiere. A newcomer to the show watches season 1 and is left with a bad taste.
Binge-watching two seasons of a hit television show is a task a writer prays to have bestowed upon them. Snacks are prepared, water is within arms reach, coffee is brewing, and the episodes are preloaded to avoid buffering. The basic facts were these — Hannibal is one of the greatest shows on television, there is nearly 26 hours of character development, serial killers, and yes, a little cooking of human organs, it will take about five days if one is truly committed.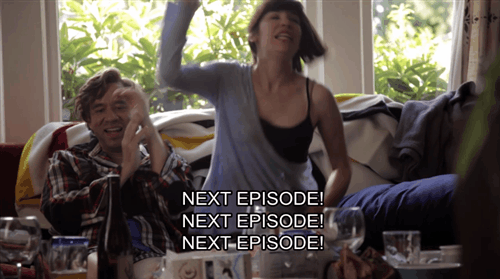 It did not. In fact, it took six days just to stomach seven episodes of season one. Not unlike Will Graham, some nights are consumed by images of skinned humans with angel wings. Sleep was certainly easier to achieve before Hannibal came into the picture. Gore and violence are a deterrent, sure, but there is still a small shred of hope that the character's stories are enough incentive to pull through another 13 episodes.
With that, this journey is slowly, but surely continuing into the Japanese cuisine themed season 2. Here are some thoughts as documented timidly by a newcomer to the series during the Hannibal season 1 binge slow-watch.
Misunderstood with a gift
When a show typically starts out there is a way of visually telling the story so that audiences have an easier time assessing what the main characters are doing, especially if they have a gift that is hard to explain. For Elementary the use of muted flashbacks aid Sherlock's exposition of his findings at crime scenes. Hugh Dancy, aka Special Non-Agent Consultant for the FBI, is not a murderer. Empathizing with serial killers is Graham's gift and his ability to erase a crime scene and reenact a killer's motives is depicted by the use of a glowing windshield wiper.
While the effect was fine, it was the misunderstood victimized genius that gave pause when watching the show. With two Sherlock Holmes well engrained and fighting for attention in the sympathize for the genius male protagonist category, Will Graham's appeal was less than endearing at the start.
Is Hannibal going to kill anyone?
Shockingly, Hannibal Lector's cooking and murderous ways had this writer fooled until at least episode 5. There were signs, of course. His phone call in episode one. His knack for serving delicate cuisine that no one could quite place. His demeanor. Mads Mikkelsen, aside from having one of the best names in Hollywood, brilliantly portrays a man you never quite feel comfortable watching as he interacts with other people. When he cooks, however, you can revel in his enjoyment.
GROSS, GROSS, GROSS
This show is gross. A man's vocal chords used as a human cello, intimate knowledge of what a Columbian necktie is given, and enough dead bodies are harvested to serve a dinner party of seven. Bryan Fuller and the writers of Hannibal have never heard the phrase "less is more."
All other gifs were too disturbing for use here.
Is this show actually about Laurence Fishburne?
When you look at a show that has Mads Mikkelsen and Hugh Dancy plastered all over the promotional material, the last thing you'd expect is for Laurence Fishburne's character to step into a pretty heavy spotlight five episodes into the series. Shifting from his wife's cancer to his unresolved issues coming to terms with an agent in training succumbing to the hands of the Chesapeake Ripper, it is hard to see how he can continue to push Will Graham further out of his comfort zone when his wife is doing the same thing to him.
But, alas, the show does return to its namesake by episode 8 and Hannibal Lecter takes his place as the true focus of the show behind the smoke and mirrors of the supporting cast.
Does anyone actually care about Will Graham?
No. No they do not. One could argue that Hannibal does, but only enough to make sure that he stays out Will's mind when his crime scene wiper gets moving. Maybe Beverly Katz cares a little about his well-being. But again, everyone seems to care enough not to get too close. If they never ask themselves why they keep pushing him further and further down the dark and twisted Tim Burton version of a rabbit hole, the less responsible they are when he goes mad.
The suits
The secret to distracting those whom Hannibal allows to get close to the ingredients he uses in the kitchen is most likely his collection of suits. There are some wild combinations out there.
'Hannibal' could be the best diet ever
Hey, it's beach season on the eastern seaboard in America. With all the cookouts heading our way Hannibal is the perfect show to get you looking for a leaf of lettuce over anything meat item on the menu. A note on episode 7: Why the freezer bags? Why?
Abigail Hobbs, a name you'll never forget
After the first episode, Hannibal seemed set for a procedural type story telling. While there are plenty of murders to solve, the show does require you to see every episode to appreciate the full story. At least for season 1.
Season 2 will begin shortly as the countdown to season 3's premiere ticks on whether we're ready or not!
Hannibal season 3 returns to NBC Thursday, June 4 at 10:01 p.m. ET.