The world of The Vampire Diaries will not end with The Originals series finale this May. Get ready for more on The CW's Legacies this fall.
Consider this your one-stop-shop for all the latest Legacies news. This post will be updated all summer long as details about this fall's foray into life at the Salvatore Boarding School for the Young and Gifted.
UPDATE (September 11, 2018): Casting additions, Comic Con coverage and official stills added!
The CW's 'Legacies' TV series plot: What we know so far
Legacies will air Thursdays 9 p.m. eastern this fall on the CW. The show will follow Hope Mikaelson as she continues her schooling at the Salvatore Boarding School for the Young and Gifted alongside it's headmaster, Alaric Saltzman. Which TVD characters might we see in it?
Aria Shahghasemi, whose character is yet unknown, will reportedly make an appearance in The Originals 5×12, which remains untitled as of yet.
There will be a 2 year time jump from the end of The Originals to the beginning of Legacies per this tweet from an unofficial Legacies account:
At the end of #TheOriginals Season 5 final and the start of #Legacies there will be a 2 year time jump making Hope Mikaelson 17 years old. pic.twitter.com/nnAVW95nFz

— Legacies (@thecwlegacies) May 14, 2018
Make sure to check out all of our San Diego Comic Con coverage for Legacies and get ready for an onslaught of incredible trailers as the October 25th airdate edges closer and closer.
'Legacies' air date
Legacies will air Thursday nights this fall, premiering October 25th.
'Legacies' official synopsis
"For the last decade, the iconic heroes and villains of The Vampire Diaries and The Originals have captivated audiences worldwide. They left an enduring legacy of love and family in their wake, which continues in Legacies, a thrilling new drama that tells the story of the next generation of supernatural beings at The Salvatore School for the Young and Gifted.
It's here that Klaus Mikaelson's daughter, 17-year-old Hope Mikaelson; Alaric Saltzman's twins, Lizzie and Josie Saltzman; and other young adults — including political scion MG and the mysterious Landon Kirby — come of age in the most unconventional way possible, nurtured to be their best selves…in spite of their worst impulses. Will these young witches, vampires and werewolves become the heroes they want to be — or the villains they were born to be?
As they fight to protect their secret, their town of Mystic Falls and eventually the world, they will have to rely on ancient folklore and tales to learn how to battle their far-reaching enemies."
'Legacies' cast
Legacies will star Matt Davis as longtime TVD fan favorite Alaric Saltzman, and Danielle Russell as the teenage trybrid, Hope Mikaelson.
In addition to Matt Davis' Alaric Saltzman and Danielle Rose Russell's Hope Mikaelson, Lizzie and Josie Saltzman will play a role in the series.
Lizzie Saltzman will be played by Jenny Boyd, and Josie Saltzman will be played by Kaylee Bryant, whom you might recognize from her roles in Santa Clarita Diet or Chasing Life.
We know Quincy Fouse (The Goldbergs, Logan) will appear in this first season, thanks to Julie Plec tweeting his handle out as a person Legacies fans should follow, although details of his role are unknown at this time.
Hello future #Legacies fans… some people you should follow: @itsdanielleruss @ImMatthew_Davis @QuincyFouse @BryantmKaylee @cwlegacies @brettwmatthews.

— Julie Plec (@julieplec) May 12, 2018
Also credited on the show's IMDB page are Aria Shahghasemi as Landon and Archie L. Winston as Michalis Everton. There is no explanation for these roles or their significance to the series, but worth keeping an eye on.
Peyton Alex Smith has been added to the cast as Rafael Waithe. In the Deadline article announcing his casting, Rafael is described as "a dangerously charismatic and newly-triggered werewolf." Looks like we will have a newbie wolf to help us get acquainted to how things work at the Salvatore School.
Karen David, known best for her roles on Once Upon a Time and Galavant will play Emma Tig, a school guidance counselor at the Salvatore School. This description of her role comes courtesy of Deadline, "A beautiful witch-turned-guidance counselor, she is the moral support and shoulder to cry on for all the students at the Salvatore School, even if the person who needs her therapy the most (the headmaster) remains an elusive patient." Check out her tweet:
Thank you for the lovely shout out, .@DEADLINE This is what I had to keep secret until now! So excited & grateful to be a part of .@cwlegacies Thank you .@julieplec for this wonderful role. 🙏🏾 I'm a huge fan of .@cwtvd & .@cworiginals .@yoniovadia1 Thank you 😘🙏🏾 https://t.co/lp109knQgA

— KarenDavid (@KarenDavid) August 21, 2018
We also know that Matt Roerig and Steven R. McQueen will be making appearances as their The Vampire Diaries characters, Matt Donovan and Jeremy Gilbert, respectively. Whether these will be integral roles to the series or merely cameos has yet to be seen, but we hope they stick around!
Who's behind 'Legacies'?
Here's what we know about the Legacies crew:
Brett Matthews is credited as a writer for the show. He wrote quite a few episodes of The Vampire Diaries, including season 3's finale 'The Departed' which changed The Vampire Diaries and Elena Gilbert's story in huge ways.
The entire official writing crew has been announced, as well as their twitter handle. Check out who will be responsible for all the twists and turns of the first season of Legacies:

We meet, we break story, and it will be epic. Meet the writers of @cwlegacies!@julieplec @brettwmatthews @Caryshotwife @tsbrandon @ShermPayne @YourGirlPenny @StephhLane @BryceAhart #Legacies

— Legacies Writers (@LegaciesW) June 7, 2018
Make sure to check out these official stills from the pilot!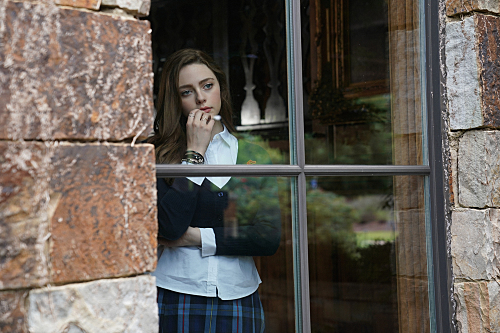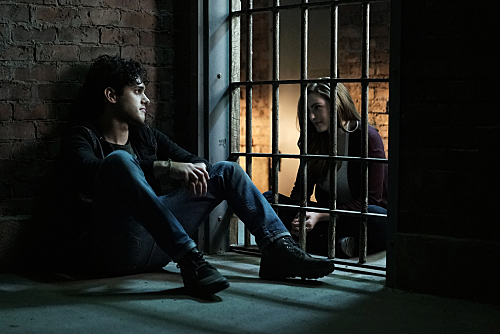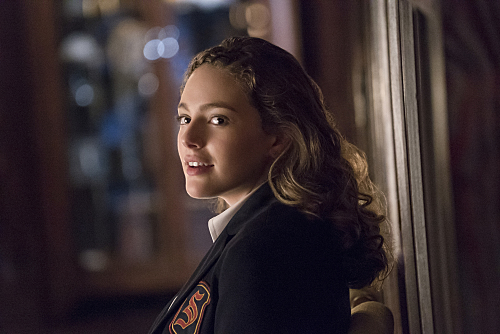 Make sure to check back here for all your Legacies needs all summer long! We will be counting down til the Saltzmans and Hope Mikaelson lead us on an exciting new adventure this fall.