I know you've secretly checked out the hottie on the cover of that mass market romance paperback on the little shelf by the checkout at the grocery store and wished you could add it to your cart without anyone noticing. Quit resisting and read romance. Yes, you.
I'm beyond tired of the idea that romance novels are something that should be shoved under the bed or hidden behind a fake book cover in public. Have I hidden a book or two from people in my life who would judge me for being a romance reader? Yes, and it bugs me. I love reading about love. I adore seeing two characters who are perfect for each other make all kinds of mistakes and still make it to happy.
It's ridiculous that this billion dollar industry is almost taboo because of how the books have been treated by our culture. The phrase "romance novel" undoubtedly puts a bitter taste in your mouth because it invokes visions of a woman who reads books about characters having sex and how that is somehow shameful. WHY ARE BOOKS WITH SEX IN THEM ANY MORE TABOO THAN MOVIES OR TV OR MUSIC? Millions of people proudly watch Game of Thrones and its flagrant nudity without batting an eye, but mention a romance novel and they'll suddenly seem judgmental and uncomfortable.
Everyone should be reading romance. I repeat, EVERYONE should be reading romance. There is no person in this world whose life couldn't be made better with a romance novel in their bag. The genre has something for literally everyone, so there is absolutely no excuse.
Still not convinced? Here are just a handful of the reasons romance novels are for everyone:
Get over the sex thing already
Let's get this one over right away. If you've ever watched Game of Thrones, a 50 Shades of Grey movie, or listened to "Like a Virgin" at some point, you've already surpassed the amount of sex in some romance books. Surprised?
Like rom coms or HBO shows, the amount of sex in romance novels varies in content and intensity depending on the author, trope, style, genre, etc. There is absolutely a romance novel for you, no matter whether you are fine with two characters getting down and dirty in significant detail or prefer more of an emotionally driven experience that glosses over the graphic minutiae.
The difference between graphic sex on screen vs. the intense connection between the hero and heroine getting down in a romance novel is, for the most part, the sex in the romance novel is almost always EARNED. The writer has brought these two characters to Bonetown by doing the work and getting them ready for the most emotional sex they will ever have. No, this isn't exactly how sex works in EVERY romance novel, but rather than it being the dirty third rail that it has come to be in American popular culture, romance novels acknowledge that sex is a necessary part of most romantic relationships. Not all, but most.
So yes, there are sex scenes in romance books. No, they aren't all a marathon of sex scenes linked together with occasional plot (but if that's appealing, yes, those books exist, too).
HAPPY ENDINGS
There's something comforting and reassuring about knowing that a romance novel is going to have a HEA or HFN. For those new to this genre and those helpful acronyms, those stand for Happy Ever After and Happy For Now. Those are basically the two possible endings for romance novels. If the book is a standalone and/or the only book about those two characters in a series, it will have a HEA. If it doesn't, it isn't romance. If an author has written an entire series about two characters and their love, then you are more than likely looking at a HFN ending. The next book may put these characters through the emotional wringer again, but each book will end with some sort of happy. Guaranteed.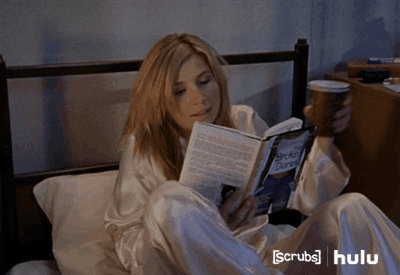 If you're looking at that header and saying to yourself, "But I've read romances that didn't end happily," or, "What about Nicholas Sparks?" please know that you are not alone in thinking that. You're also wrong. If it is a romance, it has a HEA. Period. The world is an annoying place though, and people try to convince us that a book is a romance if it has people kissing in it. They are sadly misguided. There are many genres which include kissing and/or sex scenes. Literary fiction, YA, mysteries, sci-fi, hell, even non fiction can include romantic scenes. And no, Nicholas Sparks does not write romance. He writes fiction that includes and/or is about romance, but his books do not fit in the genre because they do not have HEA or HFN endings for the couples. Cut, print, check the gate, moving on.
There is a romance for every taste
Want to read about sexy tattooists? There's a romance for that. How about a boardwalk inn owner who is swept off her feet by a fancypants hotelier? (That book is Every Little Thing by Samantha Young in case that appeals to you.) I've read books about former soldiers, hockey players, college professors, sober companions, interior designers, writers, architects, bikers, teachers, and the list goes on and on. There is literally a romance for just about every single person in the world.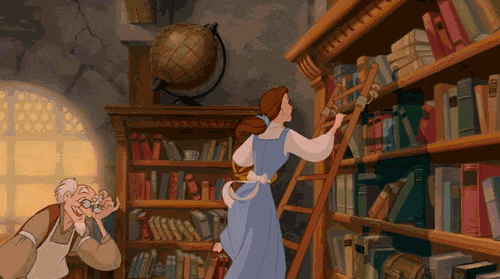 Pick a trope and I can find a list of recommended romance reads online in a matter of seconds. If there's one thing I love most about the online romance community, it's how much we want everyone to read the book that emotionally destroyed us, and/or discover the author that speaks to our soul. We make rec list after rec list based on moods, tropes, professions, attitudes, you name it.
Need a small list of tropes you could choose from? How about any of these: enemies to lovers, second chance romance, forbidden lovers, sibling's best friend, royalty, unrequited love, workplace romance, or fake relationship? There are literally millions of romance novels out there, and I promise you, there's at least one that everyone will enjoy. Including even the staunchest hold out.
By women, for everyone
Romance novels are seen as the 'guilty pleasure' reads of women everywhere. This is because this genre is written by women, for women. But I think we need to take that one step further. This genre is by women, for everyone. Women should be reading romance. Men should absolutely be reading romance. Not only are they damn good books, but they are literally written by the women that men claim to not understand. They should be read by every race, gender, sexuality, and creed. Romance novels, just like any books, allow us into the hearts and heads of people different from ourselves and create more empathetic and awesome human beings. And the world needs more awesome human beings to, you know, balance out all the terrible ones. So get reading.