A new, albeit cryptic, clue about AHS season 6 has landed at Comic Con! What does it reveal about the upcoming installment of the FX series?
You may be lying down, but there is no relaxing in this VR experience. AHS has set up a preview of season 6 at San Diego Comic Con in the form of a virtual reality experience. While there is nothing too revealing in the teaser, there are some call backs to Murder House, Asylum, Freak Show and Hotel.
Not at Comic Con? No worries, thanks to E! News' Twitter, you can experience the 2D version of the AHS experience from the comfort of your well-lit home!
Important PSA: We might have just found American Horror Story's first real season 6 clue. https://t.co/N4RYpVd6jyhttps://t.co/SgzxxPNK6a

— E! Online TV Scoop (@eonlineTV) July 22, 2016
Ryan Murphy has been tightlipped on AHS' future dropping very few hints over the past nine months. So far all we can piece together is that there may be children, Lady Gaga, Angela Bassett, and Cheyenne Jackson are all in, and it premieres on September 14. Here are some screenshots from the teaser that point to a few recurring themes on the show.
Body parts in jars
Last seen in: Murder House, Freak Show
Long, creepy hallways with a morgue-like quality
Last seen in: Asylum, Hotel
Could this finally be the season that ties everything together? Hotel came close with the inclusion of Queenie from Coven and the Sarah Paulson triple-threat in which she starred as two characters (Hypodermic Sally and Billie Dean Howard), while having Kathy Bates' Iris off-handedly mention that she was aware of Coven's new Supreme, Cordelia Foxx.
Grab your pen, paper, and thinking cap and let the speculating continue!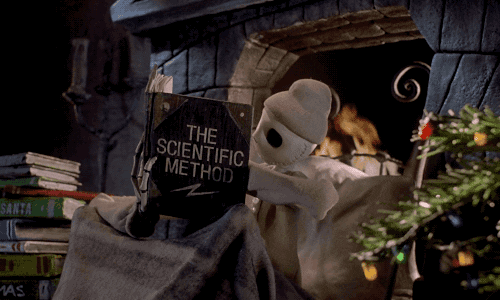 Source
Some incredible pictures are also coming out of the VR experience at the FXHIBITION at Comic Con! AHS keeps to their trademark style for the entire experience making it incredibly creepy, sterile, and unsettling.
"Nunca poderei ser o mesmo depois da #AHS VR Experience" #SDCC2016 #SDCC #FXHIBITION pic.twitter.com/qr122GXHIy

— AHS Brasil (@AHSBrasil) July 21, 2016
E por dentro é assim! #SDCC #FXHIBITION pic.twitter.com/TBU1BhQLQN

— AHS Brasil (@AHSBrasil) July 22, 2016
AHS returns to FX on Wednesday, September 14.
What are your predictions for 'AHS' season 6? Leave your best guess in comments!